New things happening on our Instagram!
8 June 2018
The digital age and all the technological advances that have come with (and vice-versa) have not only allowed us to stay connected wherever we go but also broaden the spectrum of mediums through which we can portray a message; or engage with an online community, each one with its own particular variances and characteristics. Out of the ever-growing social media channels and online platforms available,  perhaps one of the most trendy and currently used worldwide is Instagram.  It has even changed drastically when compared to just a few years back and will continue to do so, constantly offering new possibilities, for new needs and new user inputs. And let's be honest, Instagram is not only the best way to snoop other people's lives, it has also become the go-to Yellow Pages of our time.
By offering so many ways of engaging with users, friends, colleagues, it makes it possible to keep communities informed, entertained, ask for their feedback or just maintain an online conversation between people with whom you share interests. We are now endowed with all the necessary tools to do so and we believe that is no opportunity to take lightly.
Up until a few months ago, Alea Affiliates hadn't hopped on the Instagram adventure; but much has changed since. We have started creating a little niche (@aleaaffiliates) which we hope to continue to see grow, where we can share what we're doing, who we are, what we represent, and what north we're pursuing. People and affiliates on all corners of the planet can now head over to our account to get a small glimpse of what we're up to and share their opinion on the matter. Because after all, although we tend to forget, behind every company, username, account or email address, there are real actual people.  And real people like engaging with other real people, that's precisely what makes us human, and the digital world is no different, it just allows us to connect in different ways.
So little by little, we expect to continue creating a space with this purpose in mind, and to do so we have already implemented some actions because a goal without a plan is just a wish, you know. So far, we have started sharing content to show what we, as well as our brands, are all about. We have started experimenting with the highlights feature as well, where you can quickly see a recap of both our casinos: SlotsMillion & LadyLucks, and ourselves: the AFF' Team.
We have no Napoleonic aspirations, we're not aiming to reach an unrealistic target of followers just for the kick of having a big number to boast about; we simply want to create a space to connect and exchange with people who are curious, passionate and share similar interests.
We will shortly begin a new weekly series on Instasorties aimed at those who are just as pumped as we are about all the exciting and mind-blowing things that are happening in our industry and others closely connected. So this is a shoutout to all of you who like pondering about the magic of technology which is, in fact, nothing magical, but the result of millions of years of human knowledge added up to create solutions to human needs. We will be tackling these current advancements one topic, one week, one question at a time. We hope to find you there and we promise to stay real and curious about this wonderful digital era we're upon which beautifully combines technology, globalization and an unprecedented speed of growth of knowledge;  with the main philosophical questions that have dawned upon humans since the very beginning of our time.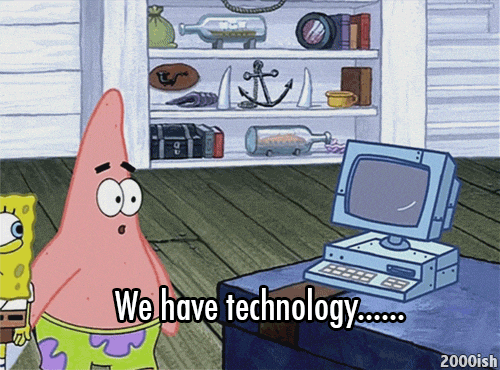 Simply put: we want to share our weekly curiosities with you. So if you are interested in staying updated with our brands, our team, our vision, and our thoughts, then head over to our Instagram and stalk freely. It would be our pleasure!
Stay tuned!! You know where to find us: @aleaaffiliates.