Getting ready for LiAC!
21 September 2018
The countdown continues. With less than a month away from the first-ever Lisbon Affiliate Conference we thought it'd be the perfect time to start sharing some insights about what we have prepared for our stand!
SlotsMillion and LadyLucks's sibling casino
This being the first conference ever hosted in the beautiful city of Lisbon and all, we thought it'd be the perfect time to share the exciting news that very soon- and seriously,  we mean very very soon-  we will be launching SlotsMillion and LadyLucks' new sibling casino. This new member of the family will be aimed at two very interesting and promising markets: Germany and Japan; and we're excited for this new chapter in ALEA's ever-growing endeavors, as well as for sharing the extended version of the news with those of you who stop by our stand (C71- aka- right next to the affiliate bar). But in the list of things to look forward to in our stand, there's a lot more to add, so let's get to it.
VR Social Casino
Our stand will have a section exclusively dedicated to showcase our most recent VR project: the SlotsMillion VR Social Casino. Through the use of high-end VR development and you will be able to experience a whole new virtual world: imagine hopping into an entire landbased casino with just the use of technology. If you haven't tried VR out yet, then we can't really do it justice with words, you are going to have to just give it a go.
Bags and bottles
Affiliates, eco-friendly and humorous goodies await you. We know at least three things for sure: a) that during conferences we are all masters of accumulating goodies, business cards, flyers, and so on, so you are going to need something to carry everything around in, so we've decided to go for a goodie that will not only be stylish and practical during the conference but will also outlast it. b) We know it's highly important to stay hydrated and lastly, c) we know that excessive single-use plastic human consumption is getting absurdly dangerous for the environment. So if you are into practicality, eco-conscious products, some humor and are an affiliate, then we think you are going to like what we have ready for you!
Refreshments
Since there is no better way to start and end a day of talking 'bout business, than with a nice hot coffee and a cold drink, our bar will be stocked with refreshments. You wouldn't want them to go to waste right? So come visit us and take part in everything we have been preparing for these past weeks.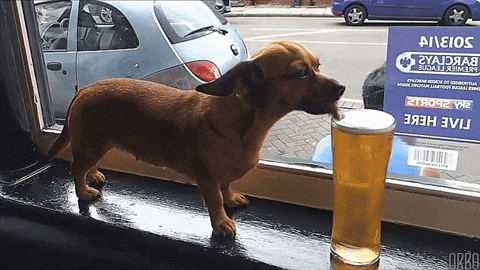 So we hope to see you soon in A Cidade das Sete Colinas. (Is it too obvious we're very happy about the new conference location?).
If you'd like to set up a meeting, you can get in touch with us over here.
Tchau!