iGB Live recap!
23 July 2018
As you may already know, last week we were in always-oh-so-amazing Amsterdam to attend the iGB Live Affiliate Conference! We want to thank everyone who took the time to pass by our stand to have a chat or even maybe have a go at the ALEA Quiz. We hope you enjoyed the conference as much as we did; which left us even more eager to see you in Lisbon in October.
But before we plan anything new, it is always wise to recap the previous step. So, all-in-all we are very pleased with last week's event in particular, as well as the great things we filled the little "free time" we had left enjoying the city's vibes and going over the day's highlights.
iGB Live Amsterdam was our first time ever presenting the ALEA Quiz. Hopefully, for those of you who participated, it was a great opportunity to refresh some of the industry's insights as well as get to know a couple of new things about our team altogether. So now, maybe you will remember that Thomas's hobby (apparently much to contrary belief, given most of you got it wrong) is not singing but DJing; maybe you will remember Nina's life motto is find your fire and not YOLO (seriously, does anyone still say YOLO?); and that Daniela is the team's ghostwriter; which if you do, actually defies the concept of being a ghostwriter, so it's best if you don't. But on the other hand, for some lucky few, taking the quiz also rewarded them with a little something extra: amazing prizes!
There were 3 winners selected during each day of the conference; and they got the chance to take home either an Oculus Go VR headset, a cool Bose speaker; or an ALEA kit. Below, some of the winners (1st, 2nd, 3rd); whom we hope are having a good time trying out the prizes.
Our stand also featured a VR space to try out a demo of our VR Social Casino. Did you get a chance to try it out or were you on the other side of the stand busy having a chat about Felix Gaming or Alea Affiliates??
On Wednesday evening we had the opportunity to host a dinner on the 17th floor of the ADAM Tower, overlooking the beautiful scenery of the city. After an exquisite meal, we were headed to the MADAM panorama bar and restaurant a few floors up, to close the night with some drinks.
Here too, we enjoyed an incredible view and even a quick dose of vertigo thanks to their glass floor. Simply put, the ADAM Tower, as well as its views, were incredible from all perspectives (pun intended), we highly recommend putting it on your Amsterdam bucket list.
For the friendly faces we had a chance to catch up with, it was great seeing you out of a screen once again, and for the new acquaintances, we'll just go full Casablanca with you and say: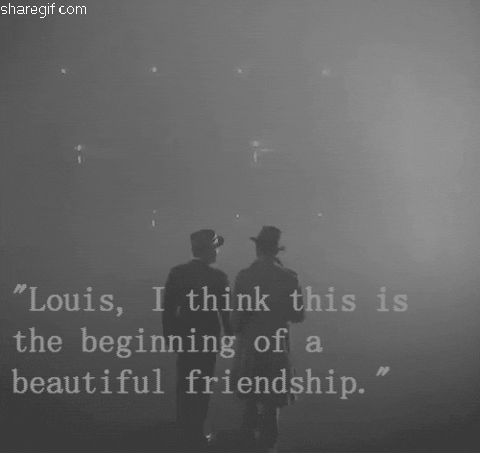 See you in Lisbon, até breve!