Happy New Year!
31 December 2018
Another year has come and gone, and with it, many roadblocks and achieved goals. We hope 2019 brings all of you joy, not only professionally, but in all aspects of your life. We hope you celebrate tonight feeling proud and excited of what has been accomplished during 2018, but even more so for what's yet to come.
We'd like to thank you for promoting our brands and for our collaboration throughout the year. This 2018 we've celebrated many new goals, such as the launching of our third casino brand: Casino Secret, and many other wonderful moments.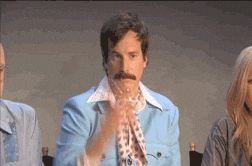 We'll be attending LAC 2019 at the beginning of the year as well as the iGB Affiliate Awards ceremony, and we hope to see you there.We're looking forward to new opportunities next year and we're ready to start off feeling pumped, motivated and ready for action.
Have a nice end of the year and thank you for promoting our brands!
HAPPY 2019!!