The AFF' Race: Only 1 month left!
5 June 2019
The third edition of The AFF' Race keeps rolling! With the month of May already behind us, there is only one more left on the track. Only one more month to give it all you've got and grab a place on the podium. Participants, please stay tuned! Tomorrow you will receive a breakdown of your monthly results directly in your inbox. We're quite happy with your performance and we're sure there is a lot more stamina in you.
Whether you take one of the medals or one of the Lightning Bolt prizes, or none, we're super pumped about your participation and would like to thank you for your partnership with our casino brands.
In only one month we'll be announcing the 4 podium prize winners and coordinating the delivery of your top-notch prize, as well as the arrival to Barcelona for whoever becomes the first to cross the finish line, along with his/her +1 for a full VIP long weekend trip.
If you are one of the winners of the Lightning Bolt prizes we have fantastic news for you: we already have the final shoe design ready. During the following days we will get in touch with each and all of you to request your Nike shoe size and all other delivery details.
So, remember to stay tuned tomorrow and check your updated results. And most importantly, KEEP-IT-UP. You didn't come this far to only come this far.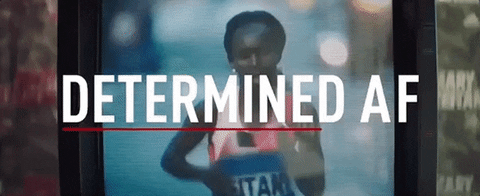 Until next time, racers!
Cheers,
The AFF' Team