The AFF' Race nominated as best Affiliate Marketing Campaign | EGR Marketing and Innovation Awards
2 May 2019
We're happy to share the news that the AFF' Race has been nominated as Best Affiliate Marketing Campaign for the upcoming EGR Marketing and Innovation Awards 2019! The AFF' Race began in 2017 and is currently in its third edition. The awards ceremony will be carried out in the Tower of London on June 25th.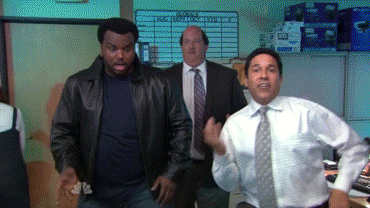 About the AFF' Race:
The AFF' Race is a competition carried out amongst affiliates throughout three months, during which their performance is evaluated on a weekly and monthly basis following several different criteria that revolve around the evolution of FTD, communication efforts and the quality of exposure when promoting our brands. According to these aspects, affiliates accumulate points throughout the quarter, after which those with the best overall performance win prizes. When we first developed the AFF' Race, our aim was to shape the competition in a way that would truly set the difference, focusing on our bond and partnerships with affiliates rather than just giving out cash prizes. This was the reasoning behind making the first prize a VIP, all-expenses-paid trip to Barcelona, where one of our offices is located. The VIP trip included a visit to our offices, as well as team building activities that made the whole AFF' RACE closure as enjoyable as the race in itself. That was our main goal: rather than just give out cash prizes, we wanted to create a fresh and memorable experience for all those involved. The results obtained during this first AFF' Race were not only positive but quite surely surpassed our expectations, paving the way to making this campaign one of our main strategies to be carried out either once or twice a year.
The AFF' Race, originally intended to be a one-time plan, has become one of our main constant marketing strategies, and perhaps the most enjoyable for the team and affiliates involved. We look forward to continuing with successive editions and further expand in terms of results, prizes, list of participants and final turnout, without ever changing its main focus of bolstering our partnership with our affiliates to ensure positive and longstanding business relationships.
About the EGR Marketing and Innovation Awards:
This year's edition of the renowned EGR Marketing & Innovation Awards 2019 is projected to be the biggest and best yet. It will gather the world's leading online gaming firms to celebrate operational excellence and commercial success in the sector. With over 250 industry representatives planned to attend, the awards honor the most innovative operators in the field. With nominees in 25 different categories, we are thrilled to be part of the list.